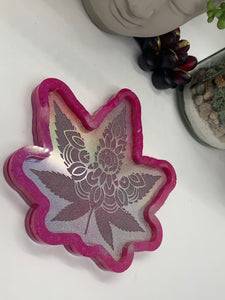 This tray was made using holographic pigment powder, pink shimmer pigments and resin.  She is absolutely gorgeous and her color shifts depending on which way you are looking at her.
She can be used as a trinket dish, key dish, a rolling tray for your smoke needs or just as a beautiful piece of decor in any room. 


Piece measures 5.25 x 5 inches.